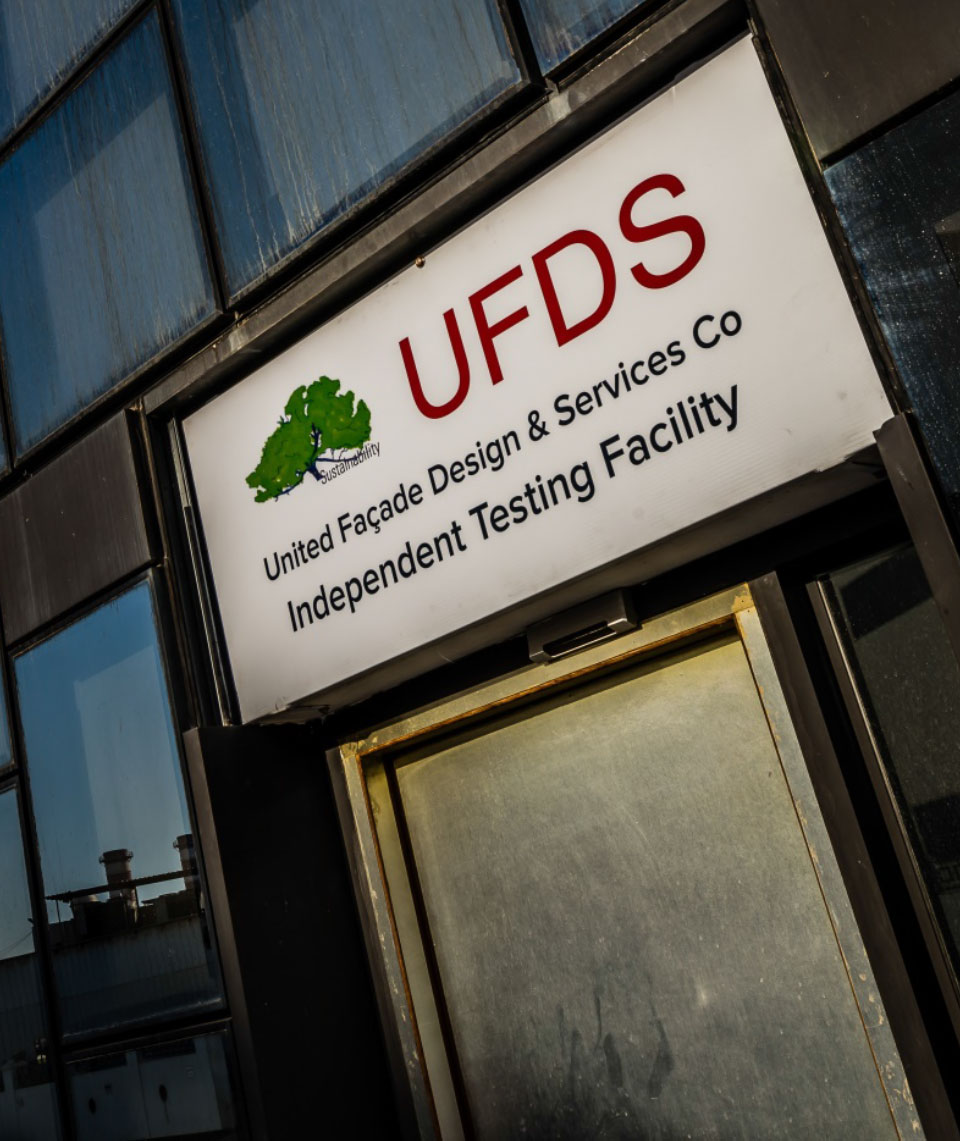 Introduction
UFDS was established in 2015 as a company that provides Building Material Testing facility based in Bahrain, in collaboration with Façade Design and Services Co. WLL as an independent testing facility.
UFDS offers wide and varied range of material testing to ensure provision of quality products for incorporation into any type of building that may form part of prospective client's portfolio. The testing of building materials and respective systems cover an extensive range. Each form of testing is custom made to appropriate standard(s) after discussions with the client(s) to meet their unique requirements.
The UFDS facility can accommodate many forms of testing which include small sample bench testing of glass, aluminium, stone, steel, timber, and plastics for performance specification clarity, verification and conformance. Other samples provided as a system or part of a system for security testing, covering burglary break-in to blast mitigation, endurance, weather testing. Plus samples on a large scale for acoustic, impact, seismic and weather performance testing to both static and dynamic (aero engine used to simulate wind).
UFDS undertakes many forms of validity, performance and conformance testing of materials and systems, provided and installed at project specific sites, such as:
Anchor bolt pull testing
Coating depth checks
Glass type verification and performance related issues (values, light transmission, optical distortion, and color).
On-site water hose testing
Air loss and heat gain by means of thermal imaging.
A full service is available for system failure checks – "forensics" – providing potential solutions to extend and prolong the serviceability of the structures' envelope cladding.